Attract
your ideal client
Catapult your expertise to center stage through powerful storytelling and a strong personal brand.
Are You Ready To Shine?
Want to Stand Out as an EXPERT online?
Get our FREE checklist for online entrepreneurs
Nothing says
EXPERT

more clearly
than your personal brand

What Will Your Brand Do For You?
Establish you as an expert.
Increase your perceived value.
Identify your authenticity.
Establish your market position.
Achieve more effective marketing.
Identify your uniqueness.
Attract your ideal client.
Increase your visibility.
Establish you as professional.
Increase client retention.
Attract more clients, more often and bring more abundance to your life.
If you are reading this, you are an expert… or you are on the road. You know your stuff and you have many loyal followers. But your marketing materials are old and they no longer represent THE YOU that you have become. For some of you, they are even embarrassing and you are reluctant to use them.
I get it. It's painful to send someone to your website and at the same time, it's painful not to. What's even sadder is that your website is the one thing that represents you 24 hours a day, 7 days a week, 365 days a year and can bring you more clients and income than almost anything else. For many, this becomes the launching pad to the new more powerful you.
That's why I believe it is so important to set the stage with compelling brand marketing that speaks to your ideal client. From your website to your contracts to your business card to your sales pages and all of your social media, all touch points… all designed to perfectly pair with each other and to make a statement about you, your business and the level at which you are operating.
You have achieved success, and that's great. Now I encourage you to find out how a small investment in a branding package can beautifully take you to the next level in your journey.
"Create the highest, grandest vision possible for your life, because you become what you believe."
"Cynthia is fantastic! Not only does she get branding, but she's got a great design sense while understanding the importance of function for a business. Cynthia is my go-to for website design!"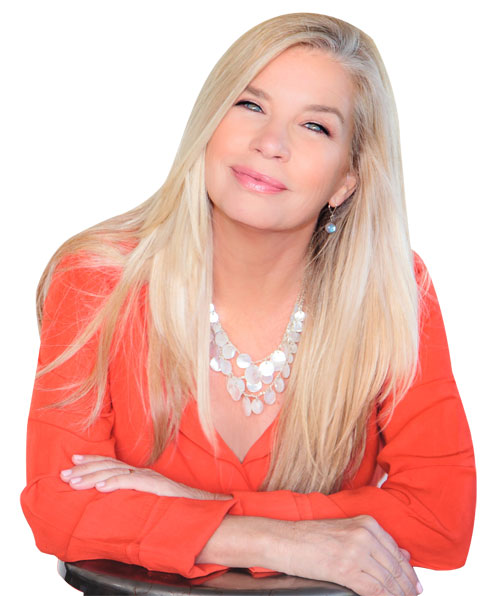 About Cynthia
Hello. I am Cynthia Coffen, graphic artist and creative director for CynthiaCoffen.com and DesignTienda.com. I have been a designer all my life. It started as far back as I can remember. I used to (actually still do) redesign everything I see that needs tweaking. The exterior of someone's home, page layouts in magazines, clothes I see people wearing, the way a table is set. Absolutely everything gets a redesign in my head. I thought this was normal. Turns out …not so much.
I started to work in a more professional atmosphere regarding design when I was hired to work in the boutique advertising agency, Jacobs & Gerber in Los Angeles, CA. My home town. I worked for the incomparable Stefan Gerber, brilliant writer, ad man and creative director and his equally talented son, Dylan Gerber, copywriter and wordsmith extraordinaire.
When things were not going well on any given project, Stefan would threaten to open a fruit stand somewhere and live out his days in peace. Happily for the likes of Paramount Pictures, CBS and many news stations across the country, he bought fruit elsewhere. I got my first real taste of advertising here.
I was then hired by Meryl Cohen at Paramount Pictures. Meryl was (and still is) one of the most creative, inventive and perceptive people I have ever met. She was also the president of marketing for domestic television. She was responsible for the advertising and promotion of hundreds of television shows. I was able to use my natural skills for design in this position. She hired teams of designers for hundreds of projects and I was able to be a part of the project journey. From sales kits to promo kits to on-air promotions to large scale events not to mention the day-to-day support of several shows like Entertainment Tonight and Star Trek. I was there six years. It was a fabulous education.
Later I would go to work for Paramount's new television station, UPN and produce radio spots. I finally decided to get a formal education as a graphic designer and applied to Otis College of Art and Design, Los Angeles, CA. One of the highest compliments I ever received was actually from another student who worked in the on-air promotions department of CBS. The compliment came when I was watching television and saw that one of my projects …shall I say "was borrowed" and now used to promote something on their air. I recognized it immediately, was shocked and then I was thrilled! I mean if my idea and execution was good enough to borrow and be sold to some executive and make it to air …hey, that's pretty good!
I opened my first company, Black Cat Graphics. It was an incredible journey and amazingly enough, I was hired by the delightful and elegant Monica Garcia at Paramount Pictures, (I recently finished an awesome website for her husband btw) to recreate dozens of sales sheets for international sales. It was great start and I was on my way.
Then …I fell in love with my husband, Sandy Coffen and, just like Marylin Monroe we moved to Catalina Island, where I designed many advertising and collateral pieces for the business owners on the island. Some are iconic, like the logo and sign for Steve's Steakhouse, one of Avalon's most prestigious restaurants, located right in the center of Front Street overlooking the harbor. I sometimes think about how many people have walked by that sign and have seen that logo and recognize it immediately as Steve's. It makes me dizzy.
My husband and I moved from the island and bought 10 acres of land on the beach in Michoacan, Mexico. We opened our RV Resort, Rancho Bouganvillias. We started from scratch, and there was no shortage of things to design for this project. It was touted as one of the best RV Parks on Mexico's Pacific Coast by Mike & Terri Church, they write the bible for RVing, and things were great. Then …they were not. Very fast things changed in our beautiful little world and it was no longer safe to invite visitors to stay with us and we closed the park. We moved to Puerto Vallarta where I was hired as the director of marketing and design for Puerto Bahia Villas & Spa. It was just dirt then, and we sold the dream. Today it is an awesome resort where thousands of people vacation every year.
I was hired by one of the movers and shakers of Puerto Bahia, Abe Gardner, who went to Costa Rica and started several vacation resorts. I have branded many businesses for the amazing Abe and was able to support over 200 people in these companies with all of their marketing needs. During this time I started a company with my partner in design, Jorge Mejia, called Design Tienda. (Tienda means shop in Spanish.) We build websites for small businesses and we still do lots of good work today.
In 2015 it was time to come home. My daddy was ill and so we to moved back to California and now live in fabulous San Diego. In May 2016 my beautiful daddy passed. God love him!
I have clearly been bitten by the bug of entrepreneurship and am specifically drawn to working with coaches and entrepreneurs. Here I can really make a difference in someone's life and I am thrilled to be a part of their movement by visually redefining their look through identity packages, branding, web websites, landing pages, collateral and all other types of promotional materials. There is truly nothing better than to have a happy client. This is my center space and I am honored to work with their genius.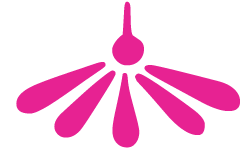 Are you coach or an entrepreneur who wants to stand out in a noisy and competitive marketplace while attracting your ideal client? Do you want brand clarity and the ability to authentically articulate your message? Does being consistent with your marketing on every touch point matter to you?
Me too. We should talk.

Schedule 30 Minutes With Me
Let's talk about your projects, goals and how we can work together to bring out the very best in you and your business.
Schedule a meeting with me